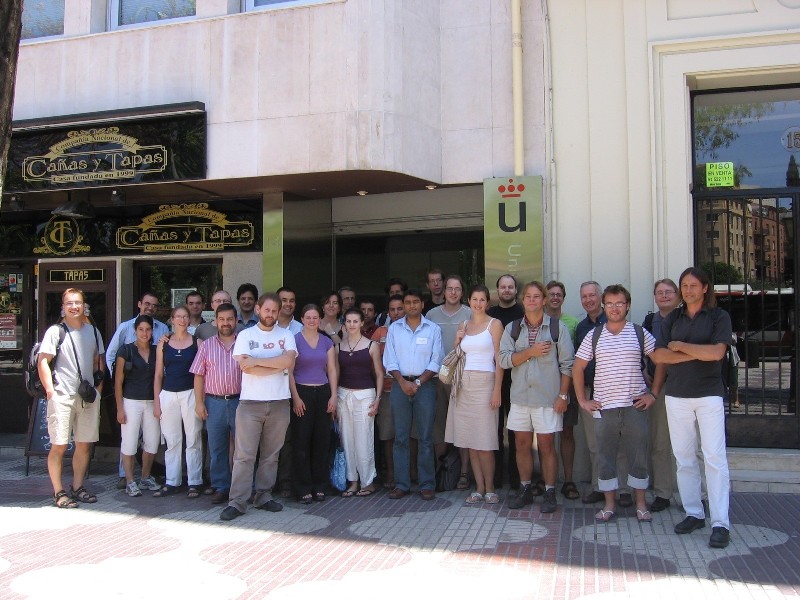 The Second SIPTA School on Imprecise Probabilities will take place in the Headquarters of the Rey Juan Carlos University Foundation, in Madrid (Spain), on July 24-28, 2006.
The topics covered will be:
The Imprecise Dirichlet Model (Jean-Marc Bernard, Université Paris V).
Predictive inference with imprecise probabilities (Gert de Cooman, Ghent University).
Non-additive measures and applications to decision theory (Jean-Yves Jaffray, Université Paris VI).
Coherent lower previsions and their behavioural interpretation (Enrique Miranda, Rey Juan Carlos University and Matthias Troffaes, Carnegie Mellon University).
Knowledge discovery under weak assumptions (Marco Zaffalon and Alessandro Antonucci, IDSIA).
You can find in this page all the necessary information.
Please send any questions or remarks to Enrique Miranda.